Background Data for Wing Commander 1
Squadron Proposal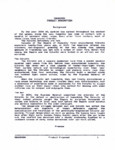 In the news: Squadron Proposal (2011/08/25)
View: PDF (5.3 MB)
Project: WC1
Date: Unknown
Donated by: Origin Museum
Pages: 7

Behind the screens, the process started months earlier, when Chris Roberts drafted a seven-page proposal for a game he called Squadron, which would become the Wing Commander we love. Page 6 is missing.
Ultimate Strategy Guide WC1 Making Of Article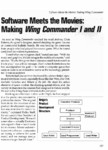 In the news: Ultimate Strategy Guide History - Wing Commander I (2011/08/25)
View: PDF (8.5 MB)
Project: WC1
Date: ?
Scanned by: Pix
Pages: 23

The Ultimate Strategy Guide to Wing Commander I & II includes a wonderful history of the making of both games called 'Software Meets the Movies'. Thanks to Pix's scan, we are able to post the 'Making of Wing Commander I' portion of the book! This is a fascinating look not at only how the game was made, but also at how Origin worked in 1990-91.
WC1 & 2 Sound Design Docs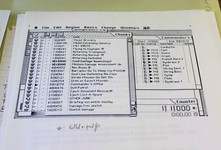 In the news: Document Archive: WC1 & 2 Sound Design Docs (2013/08/11)
View: PDF (22.1 MB)
Project: WC1, WC2
Date: August 1990
Source: George Sanger
Scanned by: LOAF
Pages: 50

This collection of "The Fatman" George Sanger's files from Wing Commander I and II is especially interesting. It includes notes on the music itself and the contract issues that came up after the scope of the project became apparent!
Transcript of 1990/1991 Chat Session With Origin staff
In the news: Lost Files Brought Back (2004/11/17)
View: Article | TXT (23 kB)
Project: WC1, WC2
Date: November 26, 1990
Source: CompuServe and the GAMERS Forum

Transcript of a live, on-line conference with Chris Roberts, Origin game designer/director for Origin to discuss his big hit game Wing Commander and its upcoming sequel.