There has been a sudden resurgence in the popularity of Waterloo class cruisers with both Bob McDob and Marc working on 3D models. Bob is working on a complete model of the cruiser. The blue parts are where windows will go further on in the development. Obviously the ship still lacks textures, since Bob is still working on playing with the actual dimensions of the design.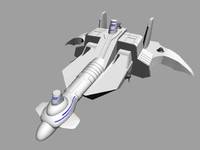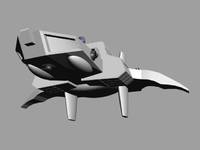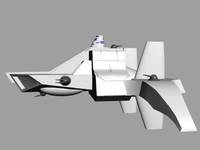 Meanwhile Marc is working on creating a model of an internal hangar and is slightly nearer completion. Bob may now integrate Marc's work in to his own model. These shots show the outer hangars, elevators and catapults that open up to the short runways on the Waterloo's flight deck.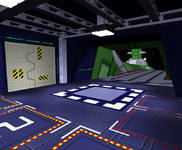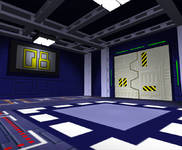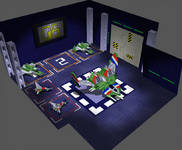 It's all looking good. You can get a few more screenshots of both designs and leave comments by clicking the discuss link below. Feedback is always appreciated.