Freddie Prinze Jr's own television show premiered on ABC last week, a bit later than planned, having been pushed back by Lost reruns. Beverly Hills, 90210 star Brian Austin Green is Freddie's wingman as he tries to balance his love and family life while also managing a successful restaurant in an upscale area. Tune in for episode 2 this Wednesday and watch Freddie go head to head with a food critic.
Four women to every man are great odds when you're a single guy out on the town, but not ideal when it comes to your living situation. Freddie is a young, successful chef with his own restaurant and a stylish bachelor pad. The world should be his oyster at this stage in life, but bachelorhood isn't working out exactly as he envisioned.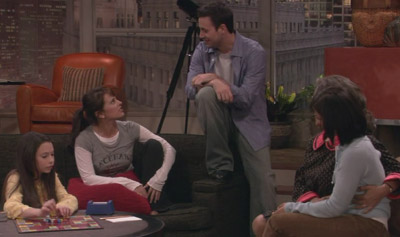 Here are a bunch of screengrabs from the premiere for all you Freddie fans: 01 - 02 - 03 - 04 - 05 - 06 - 07 - 08 - 09 - 10 - 11 - 12 - 13 - 14 - 15 - 16 - 17.