Paper Commander has a new resident model architect! Thunderchild has joined forces with Péricles to create fabulous paper Wing Commander ships. As a debut event, Paper Commander has been updated with five new ships - each one even includes an integrated paper stand!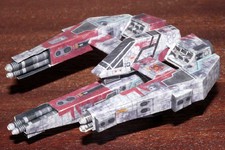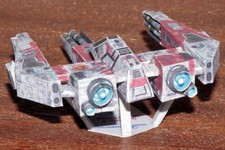 Thunderchild's first design is an ultra detailed Banshee. It's the most gorgeous fan-made physical model since elend's polystyrene Banshee last year. Download building materials and instructions here.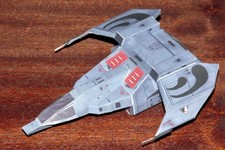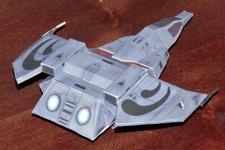 The F-107 Black Lance "Dragon" is next. It looks especially sleek and dangerous! Grab everything you need to make your own here.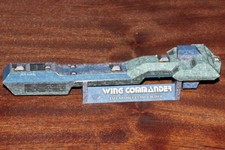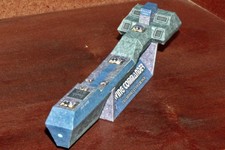 The majestic Tallahassee cruiser is third. Check out all those gun turrets! Download this one here.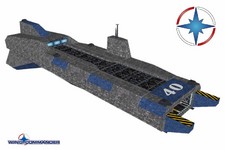 The Yorktown light carrier rounds out Thunderchild's designs. Pictured to the left is the 3D render used to make the design. Grab the blueprints here.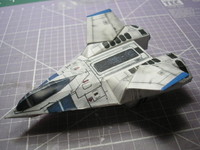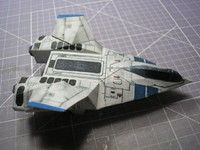 Last, but not least, Péricles also has a new design. This is a 1/144 scale design based on the Armada variant. The Arrow is available at Paper Commander here.
The Arrow has few parts, but it's average difficulty to build. It's ideal for intermediate modelers.