ウイングコマンダー3―ナビブック
The Japanese Official Guide to Wing Commander 3 for Sony Playstation. It's a fabulous 128-page book full of color photographs and diagrams that cover everything from background information to ship stats to mission details.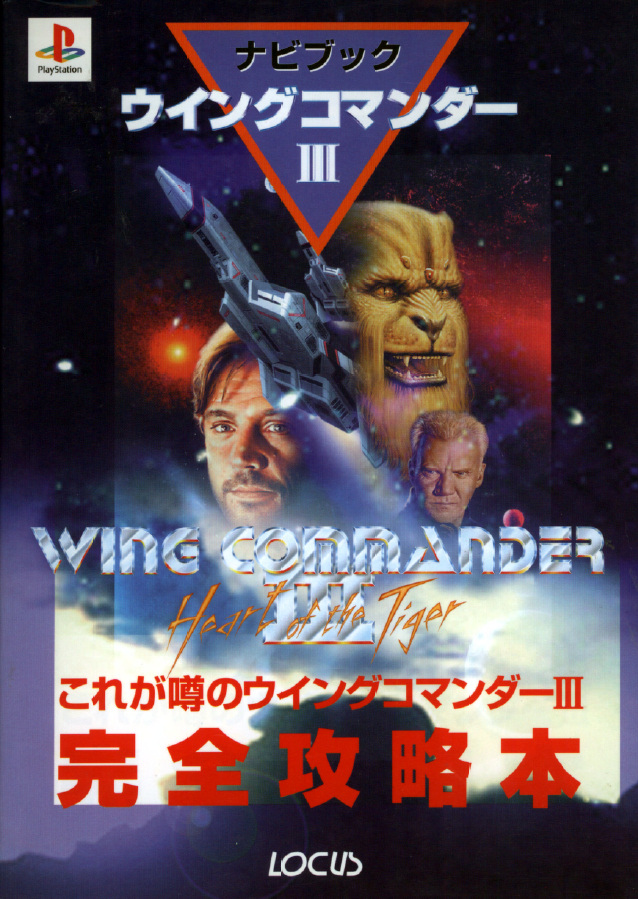 Written by 宮内 浩美 (ed.)
Published by Locus
Released October 1996
Softcover format
128 pages
ISBN:
- 4795276463
- 978-4795276468
Notes
This book is unique, as it is the only recorded original foreign official guide - it's a full color guide to the Playstation version of Wing Commander III (Japanese).
See here for contents and download.