On July 25, 2007, the first original Wing Commander title in nearly a decade was released on XBox Live Arcade!
Wing Commander Arena is a fast-paced space combat game where players can team up to attack other teams of ships. The game introduces the classic franchise to an arcade-style experience that allows up to 16 players online in battle at once. Players can propel their customized ship through space, fire torpedoes and unleash deadly gravity bombs as they try to climb the leader board. Online players will compete for Frag count, high score and dueling stats.

"We're really excited to deliver unparalleled multi-player arcade action," said Chip Lange, EA Vice President. "The design for Wing Commander will appeal to both long-time fans of the franchise and immediately engage anyone who wants the melee style action of an arcade shooter."

Wing Commander Arena will feature four styles of play: single player, multi-team, multi-player free for all and multi-player duel. Within the game there are eight game maps that include team maps, free for all maps and dueling maps, so Wing Commander Arena offers a gameplay experience for every Arcade gamer, whether they want a quick ten minutes of action or a longer more immersive game.
Want to know more about the Xbox 360 or the Live Arcade? Check out our Xbox FAQ!

From the GamerScore Flickr: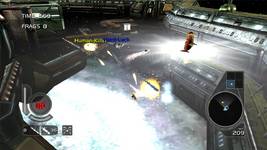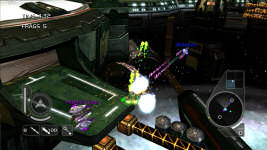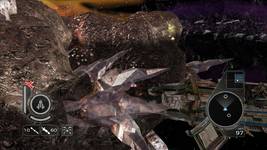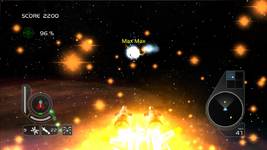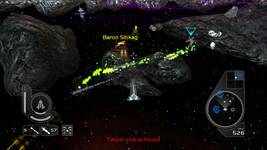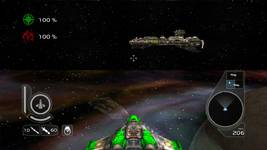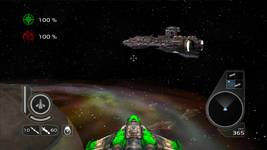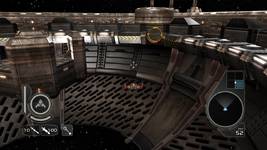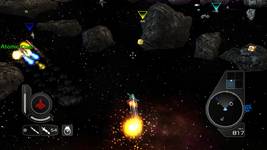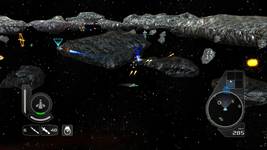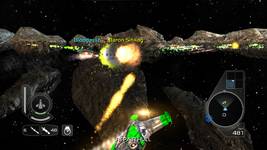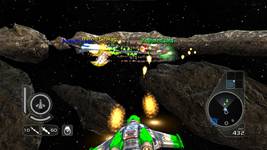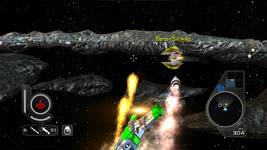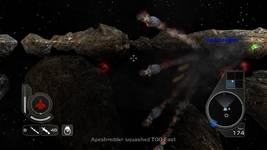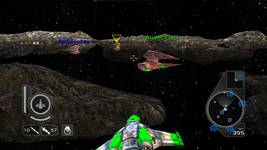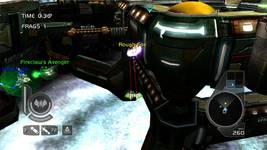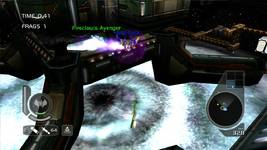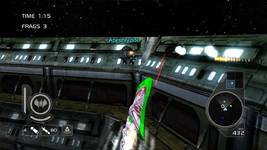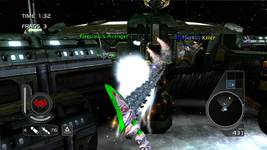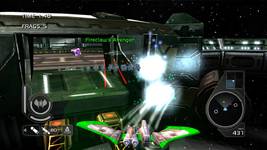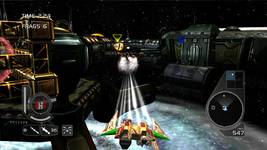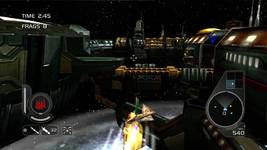 ---
From the Microsoft Site, first batch: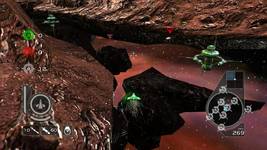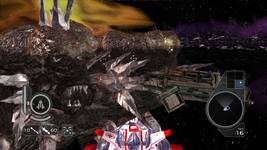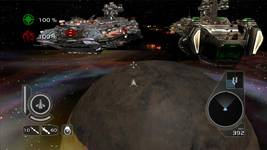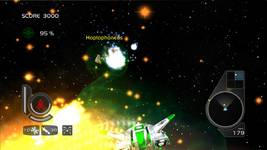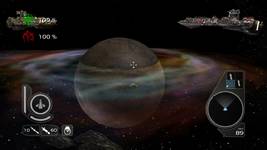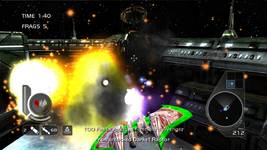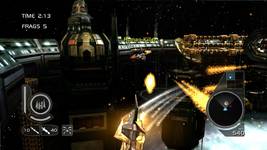 ---
From the press site, third batch: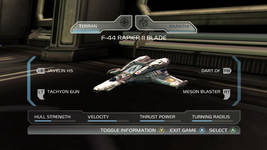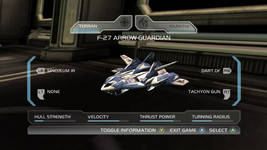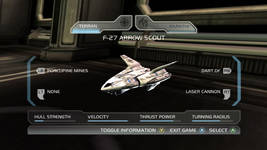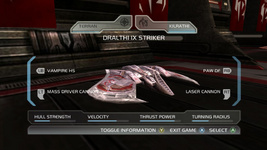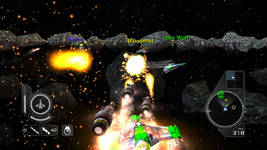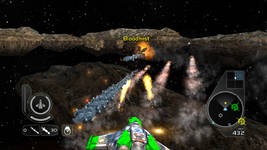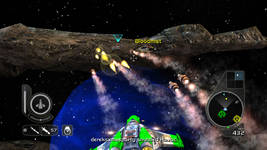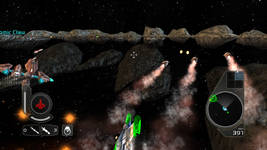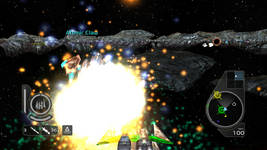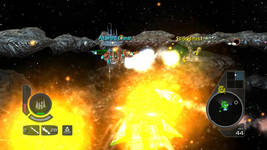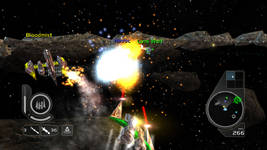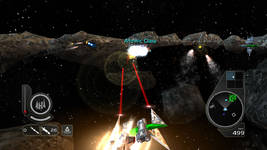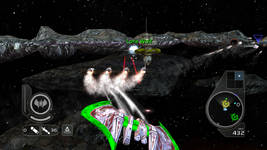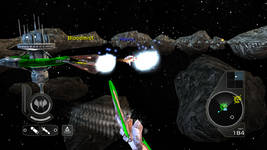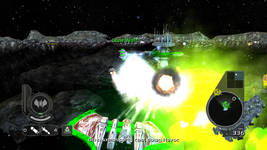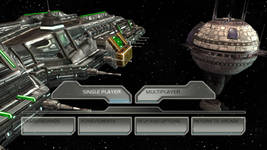 ---
Wing Commander Arena Smackdown, PR Images: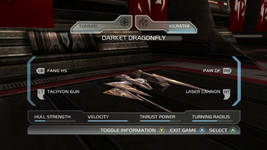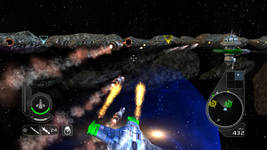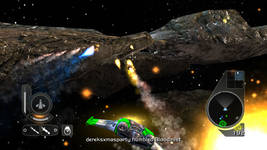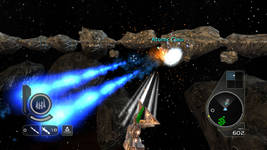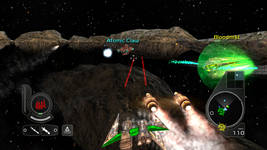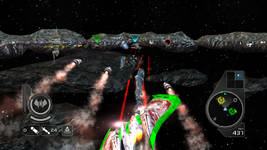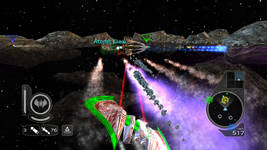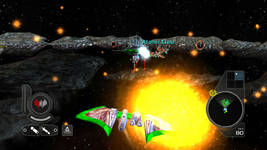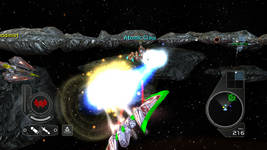 ---
From the official site, third batch: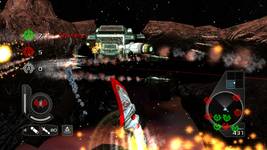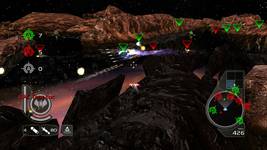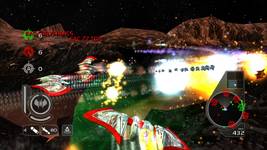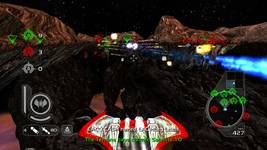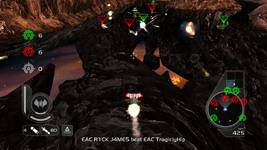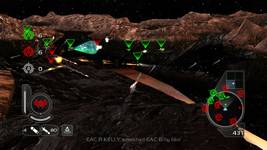 ---
From the press site, second batch: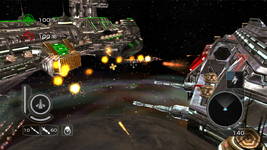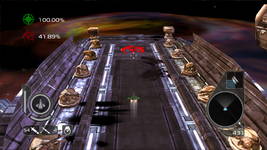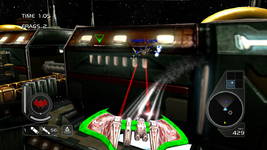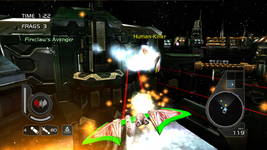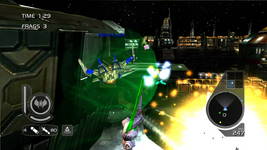 ---
From the official site, second batch: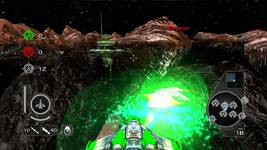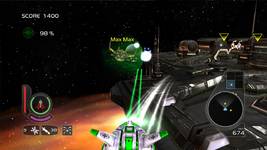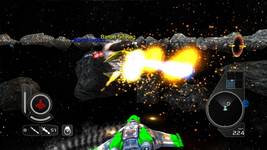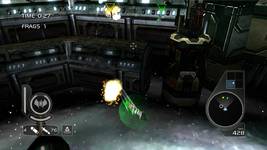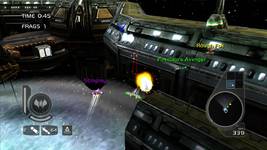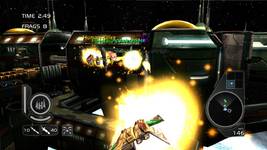 ---
From the press site, first batch: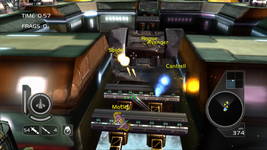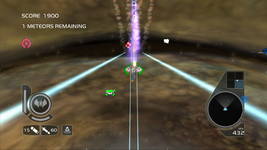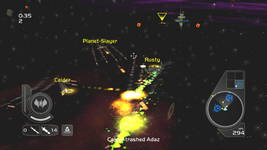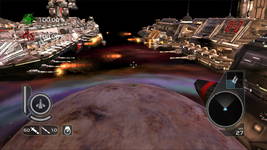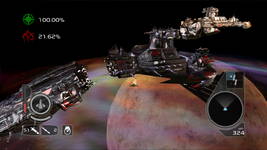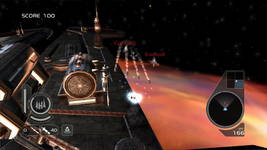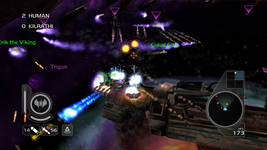 ---
From the official site, first batch: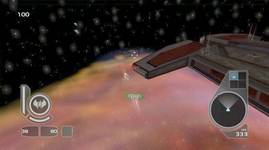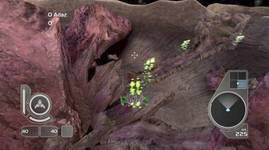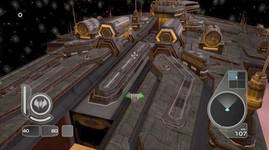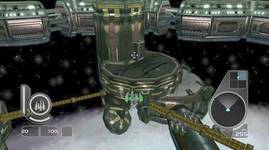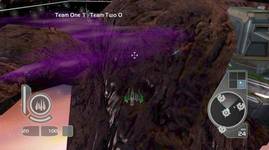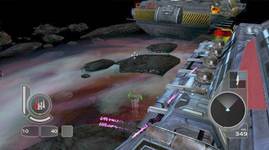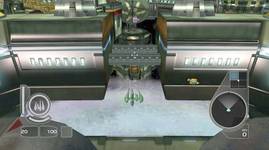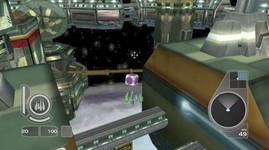 ---
From the Official Xbox Magazine, August 2007 issue: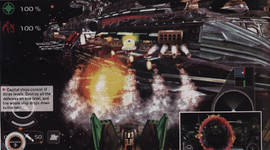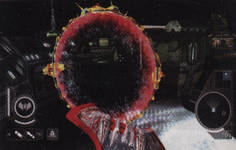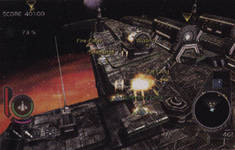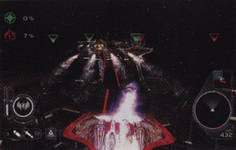 ---
From the developer: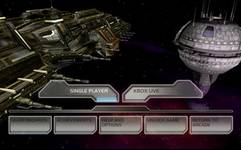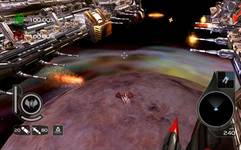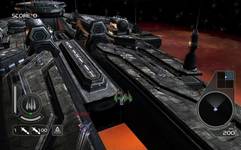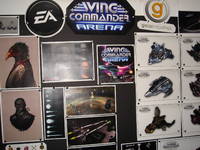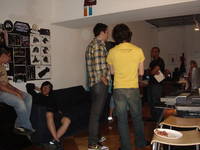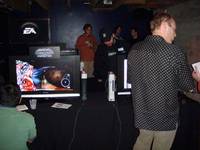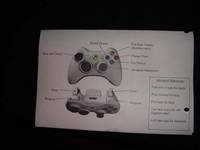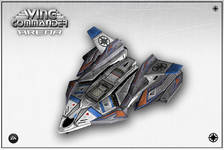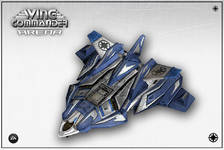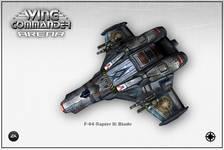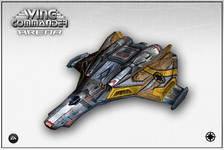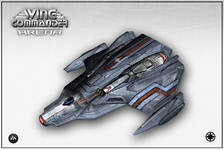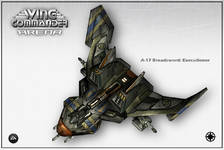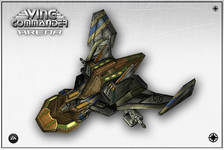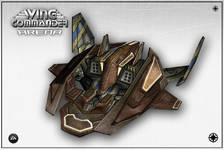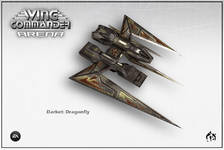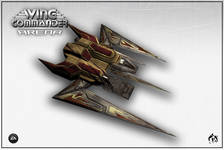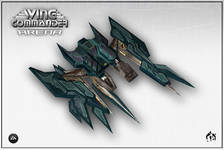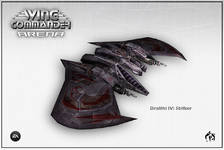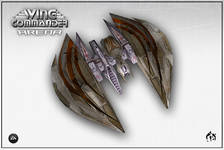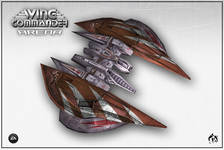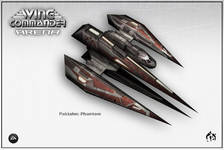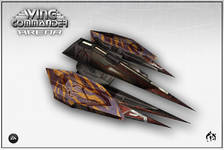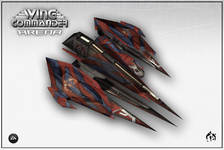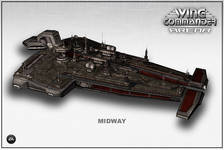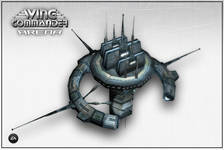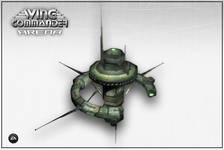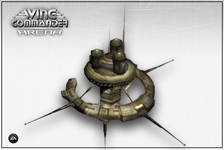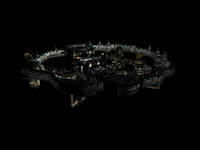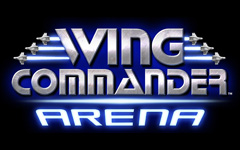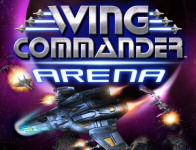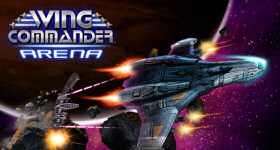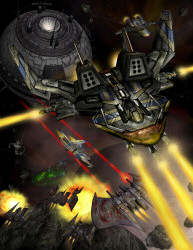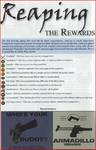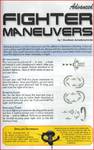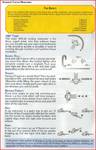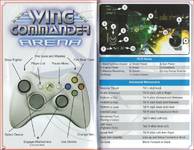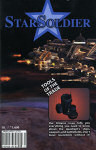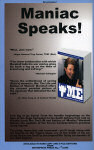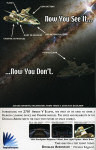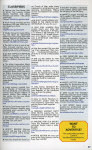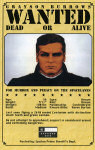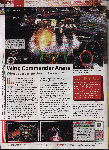 | | |
| --- | --- |
| #1 - (51.4 mb WMV) | #2 - (51.2 mb WMV) |
| #3 - (28.7 mb WMV or 36.7 mb MOV) | #4 - (19.5 mb WMV or 19.2 mb MOV) |
| #5 - (38.5 mb WMV or 36.9 mb MOV) | #6 - (23.2 mb WMV or 22.9 mb MOV) |
| #7 - (44.7 mb WMV or 44.3 mb MOV) | #8 - (19.7 mb WMV or 19.5 mb MOV) |
| #9 - (231 mb WMV) | #10 - (17.8 mb WMV) |
| #11 - (10.8 mb WMV) | #12 - (8.1 mb WMV) |
| #13 - (14.3 mb WMV) | #14 - (43.9 mb WMV) |
| #15 - (48.7 mb WMV) | #16 - (50.7 mb WMV) |
| #17 - (50.9 mb WMV) | #18 - (49.1 mb WMV) |
| #19 - (29.6 mb WMV or 30.3 mb MOV) | #20 - (588 kb AVI) |
| #21 - (25.6 mb WMV or 19.8 mb MOV) | #22 - (135.5 mb WMV) |
| #23 - (57.6 mb MOV) | #24 - (45.1 mb MOV) |
| #25 - (33.6 mb MOV) | #26 - (39.4 mb MOV) |
| #27 - (29.8 mb AVI or 20.8 mb FLV) | #28 - (29.8 mb WMV or 20.8 mb MOV) |
| #29 - (19.1 mb AVI) | |
Hot Dog (20)
Complete each Ring Game difficulty level
Commando (10)
Earned ULF Commando Tattoo (15 frags in a Melee match)
Dogfight (10)
Shot down first pilot in a Xbox LIVE match
Ace (20)
Defeat 5 ships in a Ranked Xbox LIVE match without respawning
Untouchable (20)
Reach wave 10 in Gauntlet without ever taking damage to your hull
TCS Tiger's Claw (10)
Compete a 16 player Capital Ship game
Hibernation (20)
Reach a streak of 5 in a Bearpit game
Gunfighter (20)
Win a Ranked Duel with each ship type
Navigator (10)
Travel through every gold jump gate in the game
Retro (10)
Reach wave 20 in Meteor Storm
Paladin (30)
Shoot down 1000 pilots on Xbox LIVE
Deathstroke (20)
Finish in first place in any Ranked Free For All match
The F-44 Rapier II Blade, developed by human company Origin Aerospace, has scored more space-to-space kills than any other Confederation fighter. Even though this ship is an Earth leftover donít underestimate itís capacity for destructive skirmishes.
The Darket was first introduced in 2668, making it the most advanced light fighter in the reduced Kilrathi fleet. The Raptor improves upon the classic design, with modifications built to the specifications of Najji "Fireclaw" nar Ragitagha. This Darket's light gun loadout betrays its abilities: it is a true dogfighter, designed with options like flares to allow it to survive extended combat encounters.
Two hundred years of development and ten major revisions of the spaceframe have led to this: The Dralthi IX. The Striker design is an evolution of the spit-and-glue Dralthi IV models flown by Bloodhunters at the start of the Nephilim conflict. The result is a fighter which has repeatedly proven itself in action both against and alongside the Confederation's Hurricane II and the Border World's Predator-class front line military fighters.
More to come! Stay tuned to www.wcnews.com for the latest information.
Q: When will Wing Commander Arena be released?
A: Arena is scheduled for a July 25th release date.
Q: Will this game include classic Wing Commander ships?
A: Yes! The game will allow you to fly the Arrow, Darket, Rapier, Dralthi, Broadsword and Paktahn. A Midway-class megacarrier forms one of the game's levels, and Perry Naval Base and the Longbow bomber make cameo appearances. The Centurion and Gothri may also play a role. Learn more about all of the game's ships here.