Rapier Today, Gone Tomorrow
Welcome, nitpickers! We've rendered out the original 3D models of the Wing Commander 2 and Super Wing Commander Rapier IIs so you can compare them to the new Wing Commander Arena wallpaper rendering released yesterday. The transition between the three designs is pretty clear -- although the new details make the 'Blade' stand on its own. But don't take my word for it...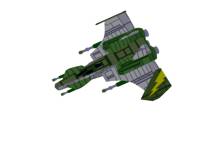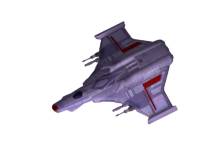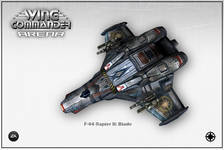 The Rapier II also appeared in the original Wing Commander... but unfortunately no one has located the original game's 3D models. If you liked this update, you'll also enjoy our TCS Midway comparison!