Another Dralthi Expands the Lego Fleet
Voidshaper has put together a pretty good looking Dralthi with digital Lego tools. Wing Commander fans have a long history of building some slick Lego spacecraft, which is impressive given the limitations of the building blocks available. Dralthi fighters are one of the most popular creations. Renders like these make you wish there was a Lego Wing Commander game!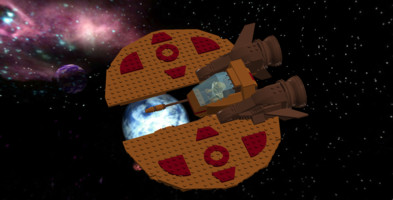 Attempted to build a minifig-able Dralthi. The stubby cabin is tricky.