Any Night's Right to Fight!
JasonRocZ has completed one last tweak to the Collateral Damage Longbows. These bring the paint schemes more in line with their Wing Commander 3 counterparts, although the "wings" and engine have been streamlined. Note how the engine wraps tighter towards a central exhaust in the rear where a gun turret would otherwise be.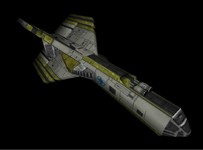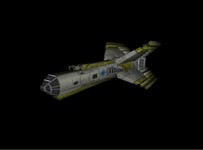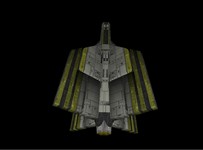 Here's an updated texture scheme. I kinda dig the yellow, and it looks something that is a closer to the original. Also I had the wings at the wrong angle, which I fixed to the best I could. Sometimes the smallest changes make a big difference. Also I optimized the model so the proper shading is implemented. Check it out... Questions? Comments?