Saga Shuttle Assaulting A Target Near You
The WC Saga team has finalized the assault shuttle that will be used in their upcoming fan project. It was modeled and textured by the group's newest artist, Scooby Doo. Screenshots below demonstrate a typical mission where the shuttle is escorted by Hellcats to capture a Kilrathi transport. You can help provide feedback at Crius.net here.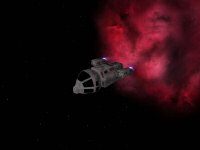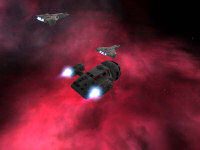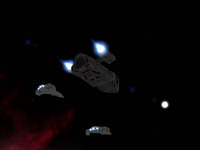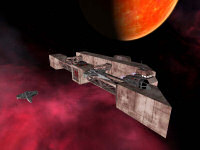 Regarding the model, WC Saga aims to provide a wide variety of mission types. Among the sorties that the player will fly will be escort and close support missions for Confederation Marines operating out of this sturdy combat transport.