Print Your Own Portraits
Over the years we've noticed some people trying to make a shady profit off various Wing Commander things. People selling CDs with Wing Commander Academy episodes is always annoying. They can sell for quite a bit too. The latest attempt has been the sale of Wing Commander art prints. Genuine Wing Commander art does exist, but some online auctions appear to be selling color copies of freely available Wing Commander pictures. A common scene is the high quality art that Mark Vearrier shared with us last year. The following three images were used in the promotional campaign for Prophecy. With these images, you can print out your own high quality art and frame it for $20 less than some people are charging you elsewhere.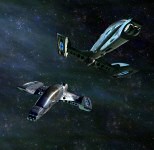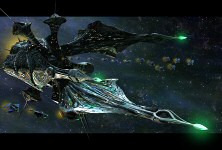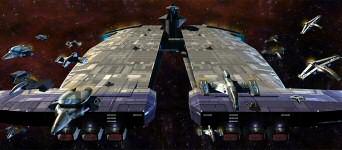 We have other great images in our Wallpapers section as well.