Fancy Equipment Remains in the Aftermath
Operation Serpent has gotten some assistance from Cybot in bringing some new (old) Black Lance hardware online. The designs below show off how the Axius Starbase, Black Lance Carrier and a new armed transport are coming together. The mod's campaign deals with chasing down the remnants of Tolwyn's forces after WC4, so these ships should play a major role.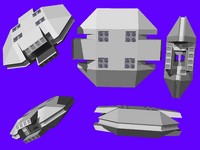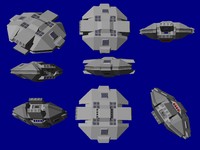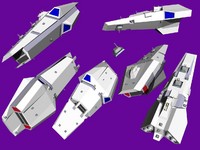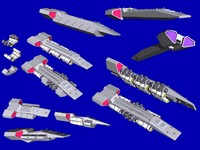 (The transport) replaces the Clarkson Class shortly after the Border Worlds Conflict. To cut down transport loses from pirates or remaining renegade Kilrathi, the transport gets a lot more turrets to defend themselves (difference in size, 8-13 laser turrets). There's also a short hangar in the back for shuttles or a few light fighters (about 4). For the cargo there ares three different containers: cargo, supply and fuel.

What did you think?