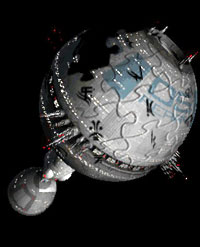 Wingnuts have been steadily working on creating, updating and editing a number of areas on the WCPedia project. Iceblade has updated and expanded a number of the Confederation fighter pages and Capi3101 has been updating the Gemini Sector system maps. Along with their work, the WCPedia team regulars have been updating a variety of other areas of the project.
This summer the WCPedia team's goal is to complete the move of CIC Ships to the project. We are going to not only replace the old Ships, but create the ultimate replacement. The new fighter pages should give Wingnuts an idea of the level of information we are going to provide whenever possible. In order to accomplish this goal we've got a number of smaller projects already started. We have already started a list of all the guns of Wing Commander. The list makes clear we've got a number of articles to create already and there's still a few guns to add! A similar list still has to be drawn up for missiles.
We need the community's help to organize and upload all this data. The CIC's IRC channel #Wingnut and the Chat Zone WCPedia thread are the best places to drop in and find out how to help out with the project. #Wingnut is also always a good place to drop by as many of the CIC staff and channel regulars congregate there to talk shop. So be sure to stop in!