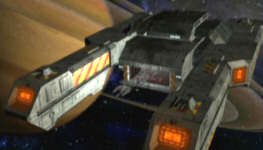 Dundradal has a quick status update on WCPedia updates. A few dedicated fans are hard at work, but more volunteers are always needed. Visit Crius.net if you'd like to help, or check out the most recent updates here.
Wedge has been a image replacing machine the last week! He's been replacing a lot of the crappy images we uploaded at first and replacing them with nicer ones.

The rest of us have been eating away at a variety of projects. I'm down to 2 WC1 missions to complete for basic article format. I've got the SM1 and SM2 scripts from LOAF ready to go when WC1 is completed. So this summer has been pretty productive. Let's keep up the good work in the final month before the bday!