Mac has posted a new teaser about his next Wing Commander-themed video. He maintains a nice mix of topics on his channel that touch on content from multiple universes, but the WC series is always a go-to win. There's a new wallpaper image to go along with this - it features a nice reversal of the Shiraak being assaulted by Arrows as seen on the Armada box art.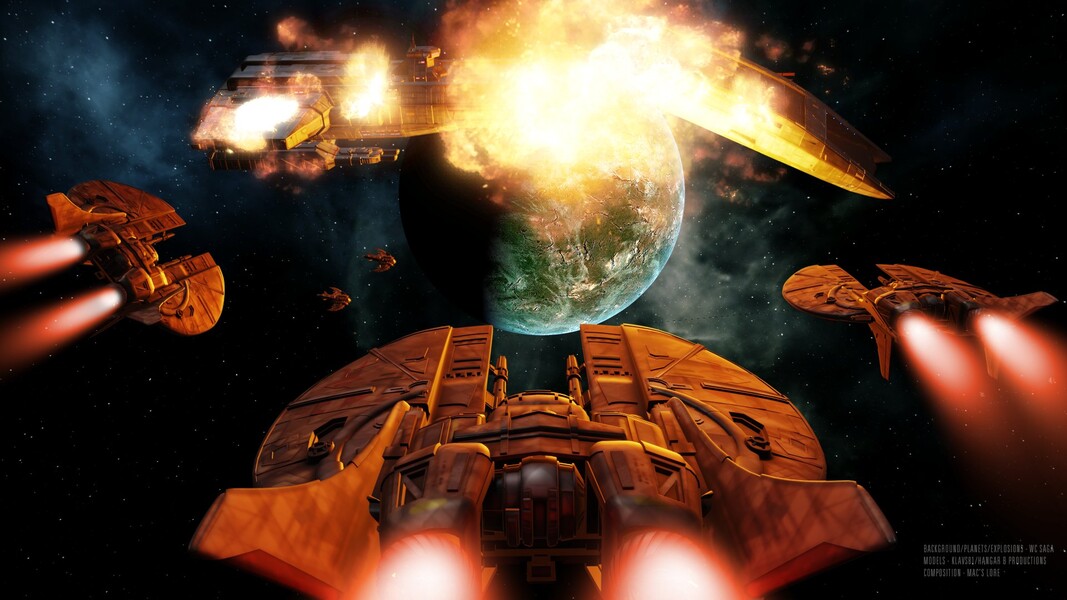 PS, the next video wont be Iron Man related, but it'll be a #WingCommander thing since I'm still having trouble coalescing the Tribes lore into a video I'm happy with.

Hint: It'll be a carrier that will eventually serve as a start point for future related videos.

Also I bet you guys will never guess where I ripped off the shot composition for this one.