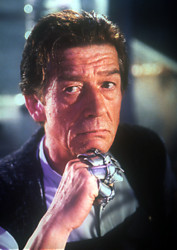 Sad news today as sources report that actor John Hurt has passed away after a battle with cancer. He was 77. To say that Hurt was best known for any single role is difficult, as his prolific filmography includes everything from the title role in The Elephant Man to the xenomorph's first victim in Alien. Other genre favorites include multiple Harry Potter films, voice work on the animated Lord of the Rings and even a recent turn as Doctor Who.


When a great actor passes, the world tends to focus on one or two roles. John Hurt necessarily defies this convention due, if nothing else, to the sheer number of performances to which he lent his considerable talent. Visiting his IMDb you are struck first by the weight: it takes measurable minutes simply to scroll through his listed work. For every part you remember, he gave the same passion to a dozen others.




But one of the wonderful things about a dedicated, torch-carrying community such as ours is that we can keep alive the memory of just one of those lesser-known roles: John Hurt played Joseph Kane in Privateer 2: The Darkening, a unique part of the expansive Wing Commander universe.




Kane, best known as 'Joe the Bartender,' is the proprietor of The Sinner's Inn, a 'hive of scum and villainy' located on the planet Hermes. Called alternatively "without a doubt the most dangerous place in the galaxy" and "the place to obtain the kind of things and services you wouldn't normally find in the Hermes telephone book," Joe plays liege to a court of drunken oddballs, lowlifes and criminals, always acting the able fixer to protagonist Lev Arris.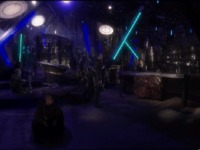 Joe's establishment is, not accidentally, the game's starting location. After a ten-minute introductory cutscene that sees Arris rescued from a spacecraft crash that takes his memory and leaves him the muddled target of a failed assassination, the player is dropped to a gameflow screen showing a chaotic Hermes bar. With that, you gain agency and control of the distinctive P.A.D.D. cursor to start your Privateer adventure. And your first conscious task? Click on "TALK TO JOE THE BARTENDER."


And so John Hurt introduces you to the weird and wonderful world of Privateer 2: The Darkening, literally. Who better to bridge your transit from reality to a Hitchhiker-inspired far future at the far edge of Wing Commander than a talent who could so capably exist simultaneously as both everyman and denizen of the fantastic? Someone who has so capably been both trucker and astronaut, statesman and time traveler, monster and human? Surely, the choice to open with John Hurt as one of the smartest, simplest design decisions the team made.




Or, as the entire YouTube description of a 2010 Let's Play of Privateer 2 reads, simply: "Joe is the coolest bartender I've ever seen."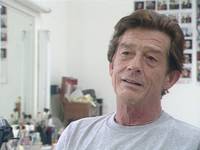 Joe reappears through out the game to offer advice and to move along the story, most notably connecting Arris to black market microelectrician Dimitri Avignoni to unlock his mysterious capsule. A number of unused scenes were also shot with Joe for use with features that did not make it into the final game. Two of these brief scenes, both featuring Hurt, appear in the magazine cover disc demo for the game.


A collection of Privateer 2 cutscenes featuring Hurt are available here.




Privateer 2: The Darkening is available configured for modern PCs through GOG.




Joe's Commerce & Communications Network booth system entry:
NAME: Kane, Joe

AGE: 56

PLACE OF BIRTH: Hermes

PROFESSION: Proprietor of the "Sinner's Inn"

BACKGROUND: Ser Kane is suspected of dealings with the criminal classes; certainly he seems to be aware of criminal activity in his area. Despite his rather heavy handed culinary and cocktail mixing skills, Joe has earned a reputation for being a firm but fair licensee, providing a useful sounding board and 'Fixer' for his more favoured regulars.

Criminal Record: 36/G/2769 Possession with intent to supply of a class-3 prescribed substance (Dongleberries), 29/E/2778 Convicted of Gross Unhygiene in breach of 2694 Food and Safety Edict.
Hurt is one of several Privateer 2 cast members who have passed away in recent years, including John Boswell (Jan Mitorr) in 2011 and Mary Tamm (Auntie Maria Gabriel) and Stephen Jenn (Hugo's Assailant) in 2012. The BBC has published an obituary available online here. Our thoughts and those of the entire Wing Commander community are with Mr. Hurt's family and other loved ones. And to Mr. Hurt, wherever he may be: thank you, truly, for helping make our universe all the more special.