LeHah has conveyed some unfortunate news, Wing Commander Academy producer and director Larry Latham passed away last month. I'll let LeHah expand: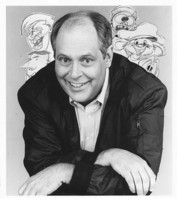 Bearer of bad news, Wingnuts. One of the best of our best has passed on.

Larry Latham was the producer on Wing Commander Academy, the 1996 cartoon series on USA Network that I'm sure we're all familiar with. Despite working a lifetime in animation it was one of his few Producer credits.

I hate to say that despite my own long interest in animation and passing knowledge in Larry's main credits (he won an Emmy for his work on Disney's Talespin), this post isn't about his work but the man himself, a man that I got to know very briefly over the last few years.

BanditLOAF had asked me to track down Larry in anyway I could, in an effort to archive anything from WCATV he might have. Remembering that a lot of the crew on the show originally came from Universal Cartoon series ExoSquad, this gave me a perfect excuse to start talking to Will Meugniot who forwarded me on to Larry. Originally, I got the feeling that Larry was a little confused why anyone was asking about a show that lasted 13 episodes for one year, but he was very welcoming and humorous in his exchanges. I sat down at my work computer one day to find he had added me on Facebook and left a wallpost...

"Justin, Will told me you were looking for stuff on the Wing Commander Acadamy show. I produced and directed it. I'll be glad to share whatever I know or have with you, just let me know."

We had many brisk exchanges (much of it not about Wing Commander, but don't tell anyone that) and he was a very pleasant, very knowing person. He was very happy to divulge production secrets and brief glimpses into the production process of the show. He understood I was a fan and was part of a group who wanted to help keep his work remembered; he seemed very flattered by the idea that someone wanted to give him a legacy of sorts.

A few months after our first exchange, he started responding less and soon revealed a cancer prognosis. You can all tell where this story is heading already...

His originally quick replies in email and twitter started to peter out, but he still took the time to reply occasionally. After claiming immense frustration with a personal project on a Facebook status, he left a comment "Damn it Justin, you're already a writer! Do the work!" which meant the world to me (and was the kick in the ass I needed).

As time went on, he updated occasionally - struggling with the prognosis but slowly winning - and still drawing his webcomic "Lovecraft Is Missing". His lack of communication became commonplace, and so his passing was a quiet one. Weeks of not updating turned to months... and then stories on his Facebook from former students and coworkers filtered in. Larry passed on November 2, but I and many others didn't know until after Thanksgiving. I get the feeling he wanted to be remembered by people who knew him instead of it being a "public event".

Larry was the captain of a ship that added to the greater WC canon and he even defended the product from some people who wanted to turn it into a cheap cash-grab. He gave us a lot with those thirteen episodes (along with Adam Foshko as a creative producer) but more importantly - he was a really good guy and a good friend for the three years I knew him.

His obituary (which was the first news most of us got) - here

The announcement from his wife on his webcomic - here
I never got a chance to interact with Mr. Latham myself, but by all accounts, he was a genuine fellow with a passion for working with students to teach the creative arts. Few people are aware, but he actually did the Wing Commander community a big favor several years ago when VEI was developing Wing Commander Academy on DVD. Universal's source tape of the episode "On Both Your Houses" was missing about ten second of footage. LOAF was able to connect the two, and Larry graciously donated his personal copy of the original episode so that the series could be released whole. You can find the CIC's Academy section here. It includes the series bible, draft scripts, crew bios and more. Please take a moment to keep Mr. Latham in your thoughts as you peruse the material.