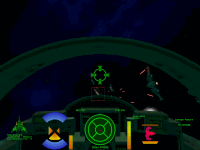 The Standoff Scoreboard continues to be a popular pastime for Wing Commander fans, but the first place leaderboard has been dominated by Sternenwind. In order to help spice things up, PopsiclePete has decided to put a bounty on his head. More specifically, Pete's birthday is April 28 and he's celebrating it CIC style. Rather than accepting gifts, he'll be buying a special person $20 in CIC Merchandise this year. This includes full priced items like the CIC Polo Shirt or a combination of cheaper items such as glasses or Eisen shirts.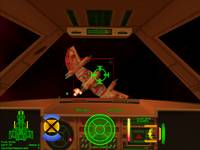 All you have to do to win is steal a high score away from Sternenwind and hold it until April 28. If more than one person does this, the player with the most number of new high scores wins. There will only be one winner, unless there is a tie. And if nobody can manage to capture any scores (and hold them till the 28th) from Sternenwind, then he wins the contest! Right now he's currently leading the Kilrathi Gauntlet with the Wraith, Morningstar, Rapier, Arrow, Crossbow, Epee, Stiletto, Broadsword, Sabre, Gladius, Talon, Ferret and Hornet. He's also in top spot of the Confed Gauntlet in the Epee, Ferret and Sabre categories.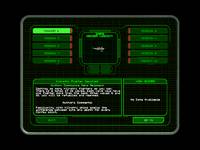 There's a second way to win as well. Since Pete loves the Epee, the first person who manages to beat the 10,000 score mark in either gauntlet with one wins a separate merchandise prize. This one is also worth $20 and has to be achieved by April 28. So good luck everyone! You're going to need it. New players can find directions on how to play Standoff and participate in the Simulator Scoreboard here.
Show off your skills at our online SCOREBOARDS! Holy Crap! Yes, that's right! Thanks to the combined efforts of our staff member PopsiclePete and the CIC staff's KrisV, Standoff's simulator will now send your score to an online ranking system provided that you have a registered username at the forums and that you turn this option on in the game's launcher. You can check out the Scoreboard link... everything you need to know about our exciting new feature should be explained there! (And if it isn't, just drop by the forums and ask us :-P)