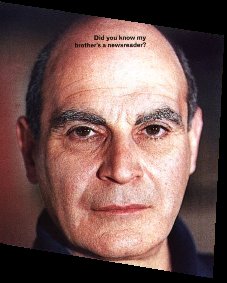 It could happen. Suchet, perhaps best known as Captain Sansky in the Wing Commander movie, is rumored to be a contender for a part in the upcoming James Bond movie.
IGN inquired with Suchet's reps at Endeavor about their client's possible involvement with Casino Royale. "That's not confirmed," a rep told us, adding that they were "not at liberty to discuss it" in any way. Endeavor did confirm that Suchet is currently "in negotiations" for a few projects and mulling "a couple of offers."

Suchet's management firm, Seven Summits Pictures & Management, was similarly evasive when asked about Casino Royale. "We cannot confirm that," they advised us.

None of Suchet's reps offered a denial.
Contrary to earlier rumors, Privateer 2 and Sin City star Clive Owen was not selected for the part of secret agent 007.