Striker Loves The Raptor
Major Striker has polished up his Raptor Heavy Fighter and made a package so everyone can use it. It's 18,000 polygons, but does not have associated textures. Feel free to use it in your projects. Major Striker would appreciate the credits. You can grab the 750 k zip here.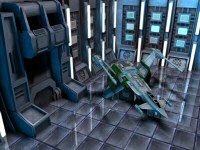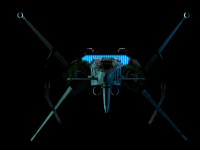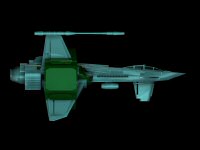 My absolute favorite ship from all of the WC series was without doubt the Raptor from WC1. That bad boy ate Jalthi and Gratha as a main course with Salthi and Dralthi as dessert. Anyway, once again, I went back, revisited it and remodelled it. It sticks very close to the diagrams, obviously there are some cosmetic details that I added as my own artistic flair to the design. (Yes, you get to see the cowling thing again). Once I built it I realized I didn't have a good environment so I quickly threw together a partial hangar.