NinjaLA has a special treat for Wingnuts this year! He's working on a new Wing Commander comic. We'll let him explain:
Introducing my Wing Commander comic series!

I know I have been promising this for quite some time now, but I have an outline, a story and a whole bunch of pages roughed out.. so for this CIC birthday, I thought I would launch a weekly two page comic and keep it going for the foreseeable future.

Enjoy!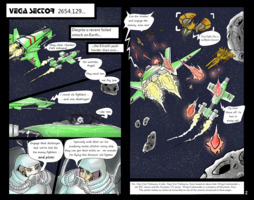 You can comment on the comic over at the Chatzone thread.