Dennis Mull tipped us off about a Wing Commander-themed stream happening this weekend. The Sol Citizens show on Sunday will be about Chris Roberts' earlier games from Wing Commander to Freelancer. It'll be broadcasting starting at 5 pm US Eastern Time. Sounds like a good time!
What was the name of the "Bengal-Class" carrier introduced in Chris Roberts' game "Wing Commander"? Watch the SOL Citizens Sunday, July 31st at 8:00pm ET to see if you're right? http://twitch.tv/solcitizens or http://youtube.com/solcitizens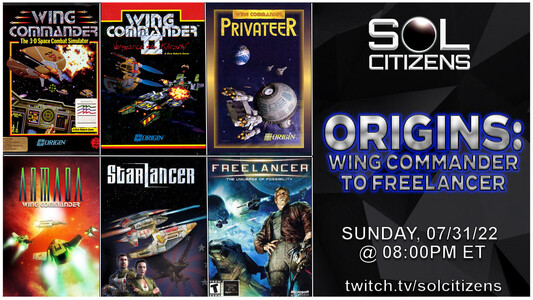 To his credit, I don't think Dennis will have a problem tackling these trivia questions!
Still unpacking boxes from my move but I already unpacked these.