Ever wonder just how big Prince Thrakhath's enormous dreadnaught in Wing Commander III would be scaled correctly? To find out, we've put together a collection of Wing Commander III ship length charts which show three different scales: standard capital ships, capital ships and bases and then everything compared to the 22 km dreadnaught. Pretty interesting!
A Wing Commander IV version is also available. These charts use the in-game models scaled to known, canonical lengths. When a ship does not have an established length (such as the Intrepid or the Behemoth) it is not included.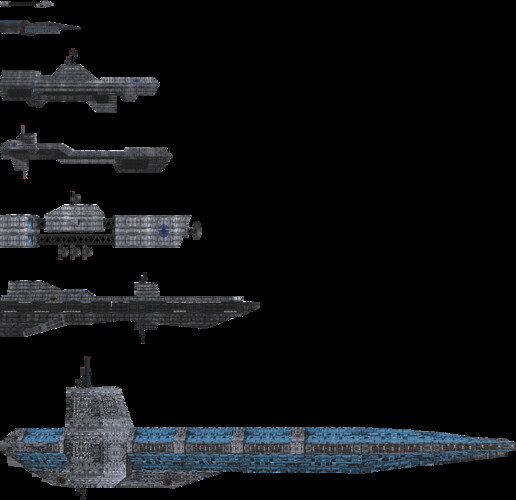 As a bonus, here are the same type of charts using the sprites from Wing Commander, Wing Commander II and Super Wing Commander. Note that several of the ship lengths vary between Wing Commander and Super Wing Commander, including the Sivar, the Star Post and the Snakeir!