We show off a lot of Wing Commander-themed mail calls and loot hauls here at the CIC, but this one's extra special! After more than 21 years, LOAF's managed to track down an original 35 mm reel of the Wing Commander Movie. It seems to be in good shape and comes with the associated optical sound track. What a find!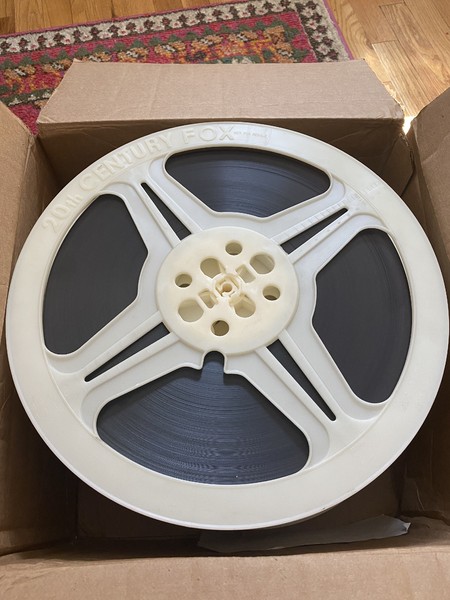 HERE IT IS! I am now the very proud father of a 35mm theatrical print of the Wing Commander movie. I never dreamed I'd get a chance to own one! I'd love to play it at least once, maybe rent out a theater and hold a big Wing Commander party when the pandemic is over! I'm also interested in looking into having it scanned.
And now, back to preparations for the CIC Birthday Party. See you tomorrow!