Imposing Confed Warship Commissioned
CMDBob has completed a model of the majestic Tallahassee cruiser. Although widely recognized as the premiere escort of Wing Commander 3, the textures and style of the green model make it fit right in along WC2 designs. For comparison purposes, a WC3 Confed blue and WC4 Border Worlds paint scheme have also been rendered. The detail on the small hangar bay is also a nice touch!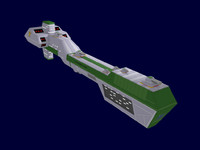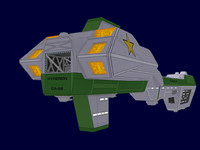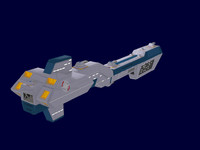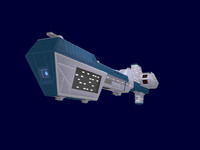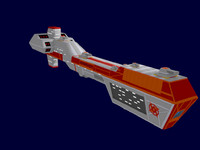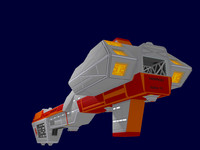 Fresh out of 3ds Max, the Tallahassee!