Original Wing Commander Logo Vectorized
elend has created two beautiful sets of artwork based on the logos used for the original Wing Commander. One is based more on the digitized design that appears in game and the other is more similar to the header font used on the game's box. Did you know that they were (slightly) different? Download both as high-res capable vector files here (3.5 meg zip).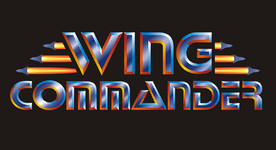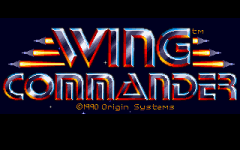 I always liked that Wing Commander 1 Logo, which they used in game. I finally wanted to have a decent version of it, so I decided to vectorize it. In the CIC Wallpaper section I found a Wallpaper with nothing but the WC1 Logo, which helped me a lot. So my work is based on that. It's in vector format, which means you can resize it nearly endlessly without any quality loss. Great for prints like posters or for big wallpapers as well. I may do some in the future, if I find some time and feel inspired.