Fighter Models Measured Twice & Cut Once
Herr Koos has scratch-built several impressive Wing Commander models. The high quality ships show off the time and effort he put into the designs prior to starting construction. The Banshee, Hellcat and Excalibur are hollow, and the more curvy Vampire is made out of solid balsa wood.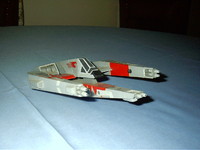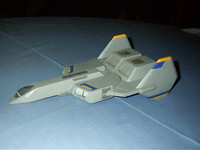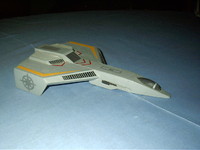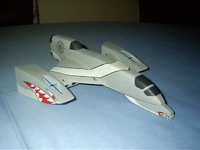 Let me start with a bit of background: I'm a long time model builder. I started off with plastic kits and I've since progressed to scratch-building my own designs from balsa wood. My collection includes five WC ships (which I'm quite proud of, I might add :) ). Building something from scratch as opposed to using a model kit obviously means you have to draw your own plans to work from. This involved hours of taking measurements from the game manuals, and even from in-game screenshots to get the look right.