Parades And Costumes On Day Two
Saturday's DragonCon Parade was a huge success. Thousands of people lined the streets as we marched in our flight suits. Hearing random people scream "Go Wing Commander Combat Information Center!" or "Hey Hobbes!" is a pretty great experience. Hundreds of people were snapping pictures, so a few neat shots should appear online soon. There are always some neat costumes to see as well. Besides the other 800 people in the parade, below we have shots of a great looking Predator, Teo as Mega Man and the creepy Twilight Zone surgeons. You can check out Saturday's full Day Two highlight gallery here.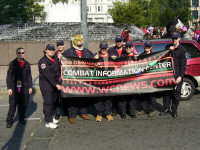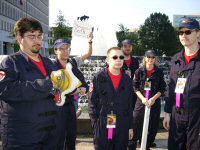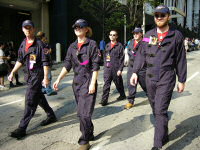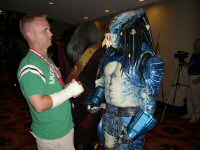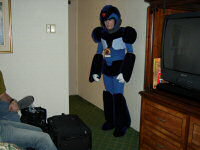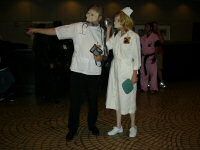 Although the internet access in the hotel is spotty, you can still check out the Webcam.