Cyberion's Latest Model And Wallpaper
We've got a double feature today. Cyberion's latest Wing Commander Wallpaper has been released, and the model it highlights is here to go along with it. It's the tank that appears in the ground missions and cutscenes of Wing Commander 4. This gorgeous battle is scaled to 1280x960 and comes in around 850 k.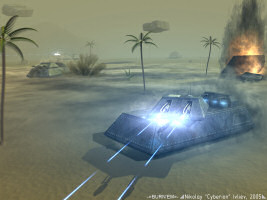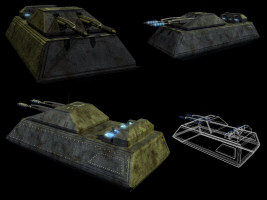 The shuttle is a nice touch. The lightwave source for this one is also available for you to play around with if you're into modding or modeling. Total size is under half a megabyte and can be found here.