There is a new Vega Strike executable out that fixes a few problems. But apparently they're not getting nearly enough bug reports from users:
If Vegastrike does not work we will make it work: mail me at vegastrike-users so we can work out any issues.
If you still have loading problems try right clicking on the .vegastrike folder and give world writable permissions to that folder (if you run XP or 2K... I couldn't figure out how to modify permissions in 2k). .vegastrike (dot vegastrike) is the only folder that needs write permissions.
Please report any other errors that you may encounter. No other errors have been reported--and hence none will get fixed.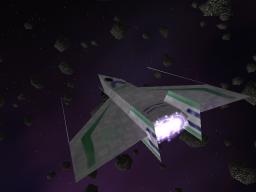 Vega Strike is a 3D OpenGL Action RPG space sim for Windows and Linux.