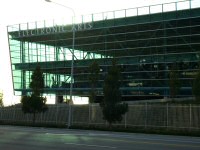 Electronic Arts has announced its final financial results for the year that ended on March 31, 2006. Annual revenue declined slightly to $2.95 billion from $3.12 billion in the 2005 fiscal year. Just 27 of its games sold more than a million copies, down slightly from 31, though a quarter of those titles sold at least several million units. Actual profit declined to about a quarter billion dollars from half a billion the year before.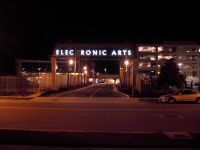 None of these figures were particularly surprising, since EA is heavily investing in development of games for next-generation systems. EA games have nearly one third of the XBox 360 market, and numerous Playstation 3 and Nintendo Wii games are set to release this fall and in 2007. The costs associated with expanded research & development, combined with the lower install bases for the new systems, will probably continue to constrain revenues and profit for the next year. This should ultimately lead to a booming and revitalized software market by 2008. PC games, which are less impacted by hardware cycles, edged up slightly to account for about 15% of EA's total sales. The company continues to hold liquid assets in excess of $2 billion to fund future activities.

In other news, the company will unveil about a dozen high profile games next week at the Electronic Entertainment Expo. They've also recently resolved the legal case involving software engineer overtime with a $15 million payout to the class which brought suit.