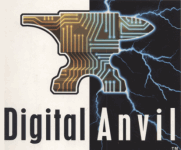 Eraser from Lancers Reactor tipped us off about a new GDC interview with Microsoft's VP of Interactive Entertainment, Peter Moore. The first question that IGN editors asked the executive was about the fate of former Austin developer Digital Anvil. He seemed to be caught almost off guard by the question and the answer comes out pretty awkwardly.
IGN: What happened to Digital Anvil?
Peter Moore: They're a great developer: There was nothing there that was integral to our plans moving forward. Actually, they're all doing fine. They were a great studio, and I think the core studio is still together. We offered them all jobs at Microsoft Game Studios and a few people accepted; some others didn't want to. I think they're trying to get some financing together to form a new studio. But I don't want to mess with any future plans that team has, so I'd rather not say anything more.
It's possible that some of those future plans had to do with Spacetime Studios.