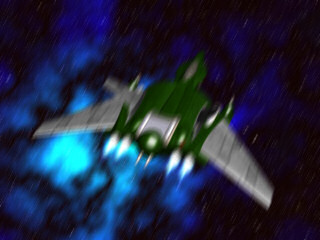 To celebrate the one year anniversary of Standoff's Episode 1 release, the official release date for Standoff Episode 3 has been announced. The big wait will be over in two weeks. Although the internal team target was Christmas, Standoff's developers held off on speculating about a date until they could give everyone a firm time to look forward to. The January 8 release promises a polished product with even larger battles, new exciting missions and the continuation of Standoff's gripping story. Now would a great time to get the first two episodes and start practicing for the coming storm.
The splash screens are nearly finished, the voiceovers are nearly finished, the music is nearly finished... see a pattern here? :-P In addition to that, while the missions are theoretically finished... well, the last of them was finished yesterday, so you can imagine we haven't had much time to test it for bugs yet.

We probably could have released this episode for Christmas, had we decided to cut a few corners and not worry about checking missions for last-minute bugs... but we will never, ever do that. And hey, look on the bright side - this episode has taken us only 50% of the time the previous episode took. Even with this last-minute delay, we're still damned proud of that result.

So, check back here in two weeks to download Episode 3...