Kris tells me it's the end of the month and we've got some kilobytes to use up. We've posted a number of videos this month, and here's a rundown in case you missed one.
---
lt.Brovar did the first video back in March 2003. It was comprised of Prophecy footage and combined with Prophecy (TerminalMix) by Cobalt 60 off the official soundtrack. This one is a 30 meg divx video.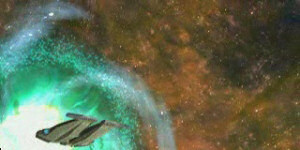 ---
AD is hard at work splicing up Wing Commander 4, so he focused on that area in his video. The music in this one is "New World" performed by Leroy. Here's AD with more details:
I thought I would try my hand at a music video. The principles aren't a lot different from what I am doing with my WC4 movie project, so I gave it a shot. Plus this gives me something to share while we wait for my movie project.

This music video as well uses the WC4 DVD as source and could sort of be described as Black Lance propaganda, but that isn't an accurate description. Its a 3 1/4 minute video and I have provided it in high res divx (50MB) or a lower res Windows Media file (7.9MB).
---
The next one up is AD's combination of Prophecy and "All By Design" by Big Wreck. This one comes in the form of a 10 meg low res clip and a 68 meg high res version.
---
TomGaines took Hades' challenge and has created his own Wing Commander clip. This one samples from the Wing Commander 4 DVD and "Song 2" by Blur. A lot of good action shots have been linked together for a great feature of Wing Commander space combat. This is the revised version after some feedback from Crius.net.

here.
---
Plywood Fiend started things off by creating this sequence a few weeks back. It features footage from WC3 extracted using HCl's movie player with Tourniquet by Evanescence for music. It's slightly fuzzy due to the low resolution of the original videos, but that aside it's an interesting piece. You can download the 6 meg file here.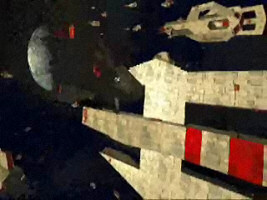 A high res version was released here.
---
Plywood also sent us the Tribute to Thrakhath. The choice of music is what makes this one special. You can download the tribute here.
---
Plywood Fiend wrapped up his trilogy of WC3 themed music videos with this update. To the tune of "Armageddon" by Alkaline Trio, this clip explores all the many ways that utter destruction was shown in Wing Commander 3. You can grab the 22 meg file here.
---
Our second Prophecy music video was brought to you by Major Striker. It's a look at the confrontational and aggressive nature of the major players in the game. The events are tied in with "Headstrong" by Trapt.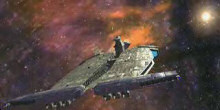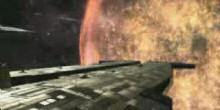 It's on the long side for a music video, so the resolution was toned down a bit. You can grab the 16 meg divx here.
---
Just recently Kilrah Moreira put together a Wing Commander 3 tribute. This one isn't exactly a music video, but it is synced to the Braveheart Soundtrack. It has a variety of scenes extracted with HCl's movie player. You can grab the 44 meg wmv here.
---
Alternatively if you fancy something a little different, you can download LOAF's WC4 lala video.