Whenever you see an F-44A cruising around these parts, it's a good bet than an F-44G is somewhere nearby. Klavs has rolled out his WC2-style variant of the popular Rapier. This time he's spending extra time to line up markings and design with the version seen in the game. All of his modern variants will eventually be available at Sketchfab for folks who need the full fledged 3D version!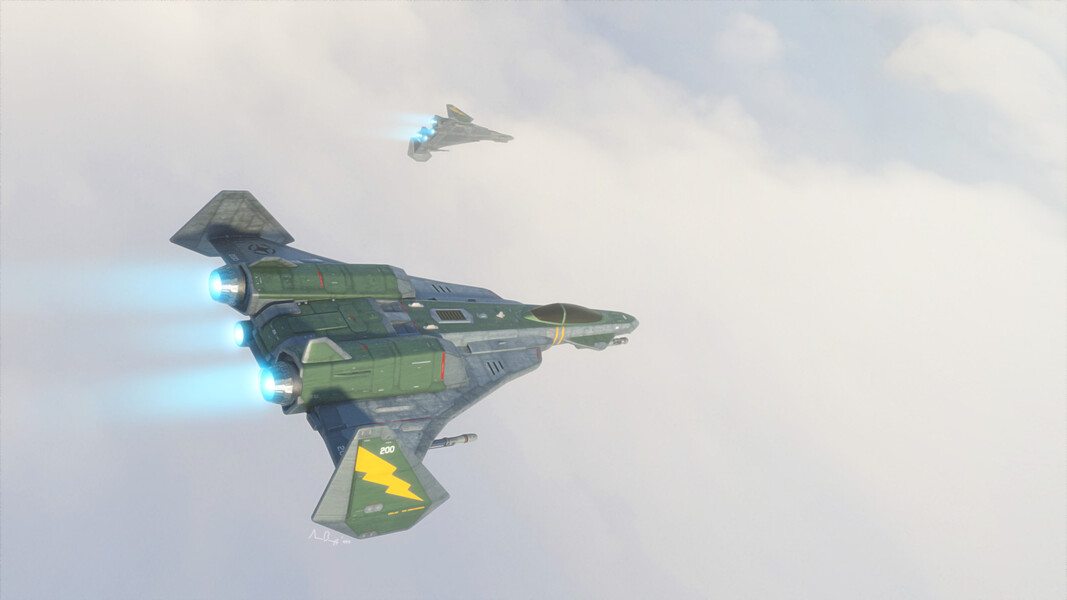 F-44Gs of TCS Concordia! I'm being more faithful to the game markings than I ever have in the past. It's tough, but I think, worth it to make a decent homage.

The C model is up next, that'll be very close to the previously established Tarawa Livery I came up with previously. I'll also be providing some blank, grey liveries so you guys can come up with schemes to your heart's delight!

I should note that all these versions will be updated into the existing Sketchfab link, so if you purchased already, the upgrades and all models will be included eventually!