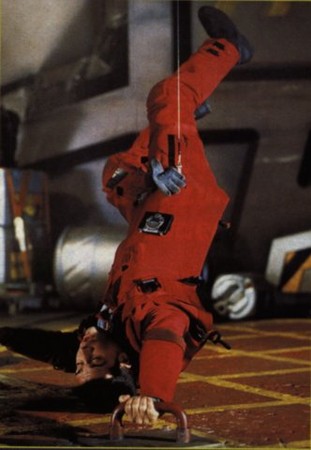 Trelane spotted something that you don't see every day: Wing Commander mentioned in the lede of an Associated Press article. It's not the most auspicious mention by any means, but it turns into an article talking about the potential merit of video game movies as a genre. We've been saying this all along. Movies don't have to be high art to be fun. Sometimes you just have to take your thinking cap off and enjoy the show. You can find the full article here!
NEW YORK (AP) — Is there a more woebegone movie genre than the video game adaptation? This is the pantheon of "Max Payne," "Wing Commander" and "Assassin's Creed." In the 27 years since the first video game movie, "Super Mario Bros.," these adaptations have been so regularly mocked that you might think the genre was -- like a teetering fighter in "Mortal Kombat" surrounded by chants of "Finish him!" -- on its last legs.

And yet, Hollywood is increasingly viewing video games as one of the ripest, richest veins of intellectual property outside of comic books. Even as much of the film business slowed over the last year, the hunt for the kind of IP that has fueled an overwhelming share of worldwide box-office ticket sales has continued unabated.

The video game movie isn't finished. It might even be just pressing "Start."
I'm going to have to find ways to insert "woebegone" into more sentences...