DefianceIndustries has such a gorgeous Excalibur model that it'd be a shame not to get the most out of it! Now you can look at it all day long with this fun wallpaper image. There's also a clever in-joke in the corner too. The Excalibur was manufactured by Douglas Aerospace, named after Origin artist Chris Douglas, whose name bears more than a passing similarity to Douglas Aircraft Company. Their logo is as fitting as any here!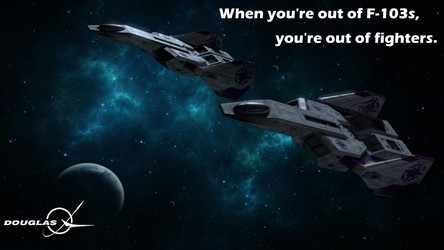 I figured I'd share my current desktop background; thought you Wingnuts might appreciate it. :)

***Credits - the background was used from Deviant Art by a user named Funarium.