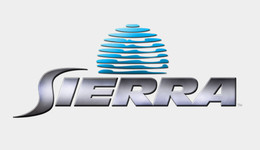 Activision has confirmed that it will be resurrecting the Sierra brand so that it can make new games in certain distinguished franchises again. The first games produced under the new label will be a King's Quest remake and Geometry Wars 3. Sierra will apparently function as a type of quasi-publisher that will be primarily partnering with independent developers to bring classic franchises back to life. Sounds like a great business model to us! Come on EA, you're already half way there!
August 12, 2014 – With a renowned history that's served as the origin for many nostalgic video game characters, worlds and experiences, Sierra™ continues on today in a return to form that fans of great games will love. A part of Activision Publishing, Inc., a wholly owned subsidiary of Activision Blizzard (Nasdaq: ATVI), Sierra's focus is on indie studios developing innovative, edgy and graphically unique games, including new IPs and contemporary reimaginings of beloved Sierra classics. Headlining Sierra's slate of indie games is an all-new King's Quest™ experience in 2015, and a new Geometry Wars™ game planned to launch this holiday season. Additionally, the Sierra team is well underway exploring other indie projects to potentially launch later this year, and in 2015 and beyond.

Today's news about the future of Sierra was met with excitement from its original founder, Ken Williams. "We're very proud of what we created all those years ago with Sierra Online, and today's news about carrying Sierra forward as an indie-specific brand is very encouraging," said Williams. "We look forward to seeing Sierra's independent spirit live on, and are especially excited to see what The Odd Gentlemen will do with King's Quest."