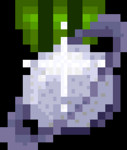 Last week, we rolled out a new Chatzone medals system that awards wingnuts for their chatzone contributions. Over the last few days, we've added a dozen new medals and reorganized a few things about the existing ones. Wingnuts can view the updated medal list here. But that's not all! The CIC staff will also award unique participation and achievement medals to Wingnuts who make contributions to the community.
Chatzone ranks have also been activated. Wingnuts will see their ranks displayed below their Chatzone name unless you've entered a "Custom Title" on your Personal Details page. In that case, the Custom Title will show instead. If you want your rank displayed, simply remove the Custom Title from the Personal Details page.
The ranks are based on those used by the Terran Confederation Space Navy. By earning medals, Wingnuts earn trophy points which then determine their rank. Here's a breakdown of the system:
Spaceman (0 points)
Veteran Spaceman (150 points)
Petty Officer (300 points)
Chief Petty Officer (750 points)
Master Chief Petty Officer (1200 points)
Ensign, 2nd Class (1500 points)
Ensign (2000 points)
2nd Lieutenant (3000 points)
1st Lieutenant (4500 points)
Lieutenant Commander (6000 points)
Commander (7500 points)
Captain (9000 points)
Commodore (12000 points)
Rear Admiral (20000 points)
Vice Admiral (28000 points)
Admiral (36000 points)
Space Marshal (60000 points)
Head over to the CIC Forums and start ranking up!