We continue the 70th anniversary of the Battle of Midway with the second in our multipart series. In today's article we take a look at Commander Winston Turner's famous ancestor who fought at Midway: Lt. Commander John Waldron. Since this article was originally published another great book on the battle has been written. Craig Symond's The Battle of Midway compiles a large amount of the recent scholarship, and some of his own, into a single volume. Symond has an excellent chapter on the so called "Flight to Nowhere" involving the air group of the USS Hornet and its failure, except for Torpedo 8, to find the enemy on the morning of 4 June 1942. Without further ado, we present once again WC vs History: Aces Over Eights.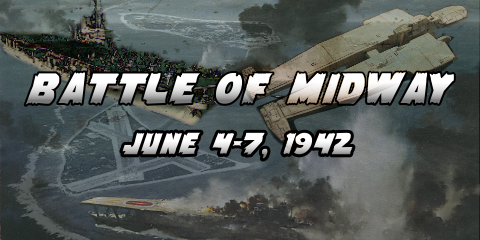 For the second day of our Battle of Midway series, we are going to look at another connection from a Wing Commander novel. Action Stations tells the story of Commander Winston Turner, a Naval Academy professor turned intelligence operative in the first days of the Kilrathi War (Turner is something of a Mary Sue for author Dr. William Forstchen, who is himself a college history professor). Early on, we learn that Turner's family history goes back to the first shots of the Battle of Midway, the failed attack on the Japanese carriers by Torpedo Squadron Eight:
Skip's gaze shifted to the other print, of a naval battle, back when fleets still sailed on water.

"You had an ancestor in that one, didn't you?"

"Squadron Leader, Torpedo Eight," Turner said proudly, even though he was speaking of someone dead nearly three quarters of a millennium.

"And they all got shot down, but not one of them wavered from the attack on the Japanese carriers. Their heroic sacrifice pulled the fighters down to sea level, allowing the dive-bombers to slip through. Damn, what guts they had then," Skip said, looking back at Turner who arched an eyebrow in surprise that his friend remembered the story from the Battle of Midway.
Read the rest of the story here!