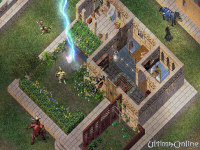 Ultima Online was down briefly this week for maintenance, and the systems updates that were conducted are a big deal. A major upgrade to the underlying databases that run the game has been in the works for years and was finally conducted this week. The investment represents a nice commitment to future of the game!
Why is this significant for us the team at Bioware Mythic? Because while we have worked on it in the background for months, and planned for it for a couple of years, UO has needed it for much longer than we'd like to admit.

While we do understand that game bugs, skills and object balance, and live content are important to the longevity of Ultima Online ... the foundation on which all this is supported was at a critical level. We want you to know we are in this for the long haul! 

We thank you for your patience, and I'm certain you understand the significance of this update as we continue to improve the service of UO.