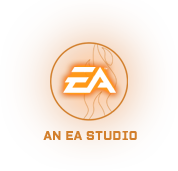 The Mythic dev team that maintains Ultima Online posted a small update to shed some light on how they continue to push where the background story goes after more than a dozen years. Check it out in "Lost & Found" Part 1 and Part 2.
The development team wanted to offer some background into the creative process for making the next chapter in UO Lore, enjoy!

In February of this year we had a Saturday meeting. From this meeting we discussed all of the plans surrounding the re-building of Magincia … what we wanted to do with growing the community … but first and foremost we wanted something simple, elegant, and that would inspire roleplay.

We've looked at all the stories from Greek Mythology, Norse, Grimm Fairy Tales, and the Bible. There are some basic themes. There is good … there is Evil and all things in-between.

Before the thread occurred about "Good and Bad in UO" we had already devised the path for the rest of the year. There is a quote we learn at the Air Force Academy …"A man has integrity if his interest in the good of the Service is at all times greater than [himself], and when he holds himself to the same line of duty when unobserved as he would follow if his superiors were present .." (Yes I know that by heart it was drilled into me …)

The paraphrased version is …"How good are you when no one is around?"

Even more … if you have the opportunity to be bad … how bad would you be?