Never one to leave well enough alone, Bob McDob set out to improve on Wing Commander YTMNDs of the past. This is what kids do for fun nowadays I suppose. You can visit his creation here. It's a combination of a WC2 midi and a neat artistic rendering of Prince Thrakhath.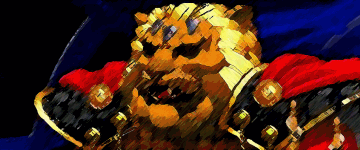 <ZFGokuSSJ1> Is anything supposed to happen?
<bob> Music plays and you look at Thrakkath

You can look at more Wing Commander images while background music plays here and here.