Longscope has posted a pic of a beautiful Centurion that he built with an Elegoo Saturn 2 8K 3D printer. I know we just posted another gorgeous Centurion model last week, but I see these as being slightly different animals. LYP's design is the result of lots of bespoke paint and custom detail work. On the other hand, this seems like a more approachable creation with fewer pieces. It's obviously unpainted, but I'm really liking that stark black. In retrospect, why haven't we seen more varieties of Centurion paint schemes over the years?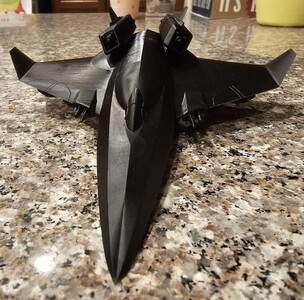 A Centurion from Wing Commander Privateer. 16 hours print time in ABS Resin.

Whenever I played Privateer, it was always a race to get it as fast as possible. I loved that ship.