Accelerwraith tipped us off about a wonderful little easter egg segment in the animated show Invincible on Prime Video. He captured the clip below where a bunch of purple people in helmets and suits run down a red corridor. The way it frames both their heads and their feet seems to confirm it's an intentional nod to the classic Wing Commander dash from the briefing room to the flight deck. Here they are side by side so you can appreciate the similarity!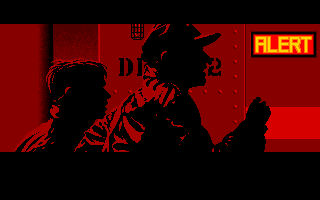 .@banditloaf Someone(s) on the @InvincibleHQ team played Wing Commander. pic.twitter.com/XOFfh3bogZ

— 山ㄩㄥ千 (@Accelerwraith) November 10, 2023
Did you know there are actually several different running sequences in the original Wing Commander? You can get different combinations of crew wearing a flight helmet, cap, long hair and short hair. Pretty neat!