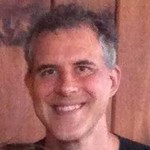 AD has stumbled upon a fantastic interview by Arcade Attack. They have a fun and extensive conversation with the talented Origin programer Ken Demarest. He played a big part in programming Wing Commander, The Secret Missions, Super Wing Commander, Ultima VII, Bioforge and more. Ken is credited with the anecdote about coding the "Thank you for playing Wing Commander" message as way to cover up a memory error. He's got plenty of other stories about the good old days at Origin as well, so check out the full interview here.
Ken: My first pro game was Wing Commander 1. The very first thing I did was make a one-pixel water droplet fall from the ceiling in the barracks into a bucket. Then a heartbeat monitor on the bunks. By the end I wrote the AI engine, asteroid fields, navigation and waypoints, and a bunch of other stuff.

Arcade Attack: You mentioned it there, we're are huge Wing Commander fans here at Arcade Attack. How did you get the opportunity to work on this classic title and did you know from day one you were working on something so special?

Ken: I was a 100% tech geek in those days. I knew the tech was exceptional, and I could see that Chris Roberts' style was driving the game hard towards a vision he really felt with his heart. I took a lot for granted in those days.

Beyond the systems I named I was a jack-of-all-trades. I remember it as a kind of boot camp and really enjoyable trial by fire. When I had been at origin three days the general manager, Dallas Snell, brought me into his office and told me that Origin would go out of business if we didn't ship Wing Commander by October 2nd. I saw nothing wrong with this. It inspired me.