The long awaited next release of the WCP & SO Model Upgrade Pack is here! Note that while the project started out as a Secret Ops enhancement, it has recently grown to include compatibility with Prophecy. Today's update adds the Ella Superbase, Leviathan carrier and revamped Tigershark fighter. The engine has also been overhauled to add normal & emit mapping and an awesome iridescence effect on the Nephilim ships. Grab it here (105 meg exe) and blast some high quality bugs!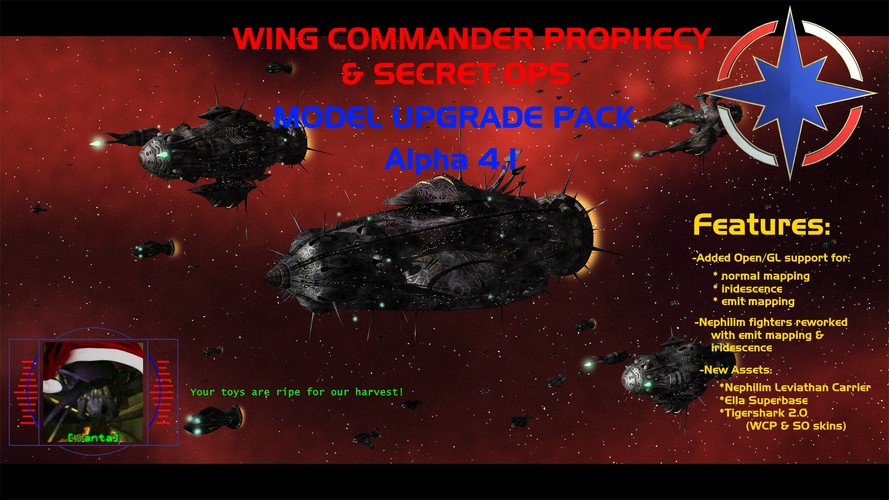 Happy belated Christmas and early new year's Wing Nuts - MUP alpha .41 is packaged and ready! GO HERE to get it! The readme is attached as well for all the ins and outs. As always, this wouldn't be possible without the tireless efforts of the whole MUP team: Dark Sentinel, Pedro, PopsiclePete, Whistler, and gr1mre4per.
Note that if Windows Defender displays a virus warning, it's a false positive. Download the latest definitions here and you should be good to go.