The Maslas Brothers posted this reminder and tantalizing teaser for tomorrow's tournament. There's already lots of awesome ships to fly in Flat Universe, but there might just be one more tomorrow! Hop on at 16:00 UTC to find out!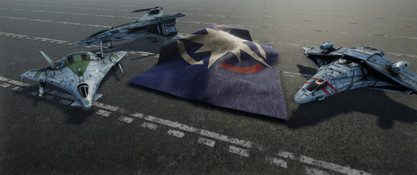 Saturday, 6th of October, 16:00 UTC

Two days are only left from the FlatUniverse: Tournament. And ONLY the lucky ones who will JOIN US will fly this BABY...