The Maslas Brothers have announced the first multiplayer tournament for Wing Commander Flat Universe. They will be holding the big contest over the weekend of June 23-24 next month. More details will be announced as the date approaches, but pilots can register for the event here now. Head over the Daedalus Station to download the game and start practicing. It should be lots of fun!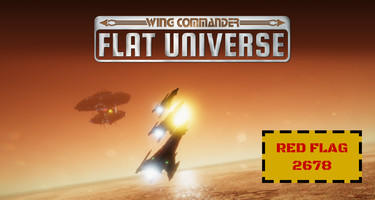 The wait is over...

The first Wing Commander Multiplayer Tournament will become a reality only if... YOU JOIN US

Do you feel the heat?
23/24 June 2018

Let's find out!