The Maslas Brothers have posted another teaser image for their next Wing Commander Flat Universe release. This one features a Kilrathi wing of Klavs' Grikath and Dralthi as they'll appear in cutscenes/close-ups in the game. This would be quite a handful to run into at a nav point all at once!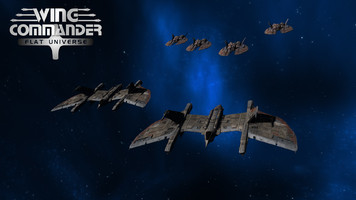 A typical WC patrol mission...
Tower: "Long range sensors show a squadron of four Dralthi IIs and a couple of Grikaths."
Pilot: "No worries base. They are no match for my Scimitar!"